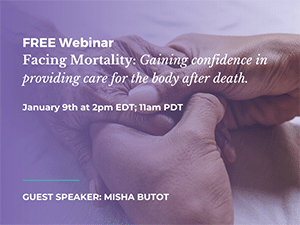 FREE PSW Webinar January
Facing Mortality: Gaining Confidence in Providing Care for the Body After Death
We often hear from PSWs that they are afraid of or have fears about caring for a body following death. If this is YOU, or if you mentor people who are new to hospice palliative care, come to this session.
We will reflect on experiences that impact current level of comfort and confidence in working with the deceased and their families, explore myths about dead bodies, review tips and tools for providing respectful, culturally safe care for the dead, and discuss ways to increase comfort and confidence in providing care for the deceased and their families.
This session will be co-presented by Misha Butot and Kath Murray.
Come prepared to engage!  You will be invited to share your experiences in the chat. You may do so either confidentially with the presenters, or with the group.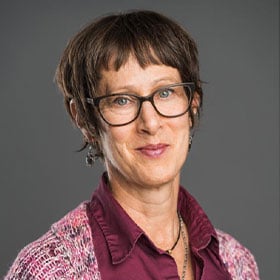 Guest Presenter: Misha Butot
Register for the webinar