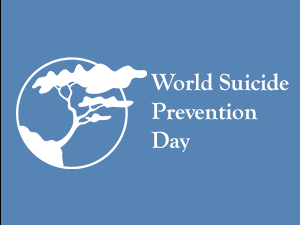 World Suicide Prevention Day
There are so many ways to show support on World Suicide Prevention Day. You can look up resources in your community and post them in busy places, you can post on social media, or you could donate or sign up to volunteer for local mental health programs.
The International Association for Suicide Prevention (IASP) asks you to light a candle and place it near a window at 8 pm to show your support for suicide prevention, to remember a lost loved one, and for the survivors of suicide.
See IASP's resources here.