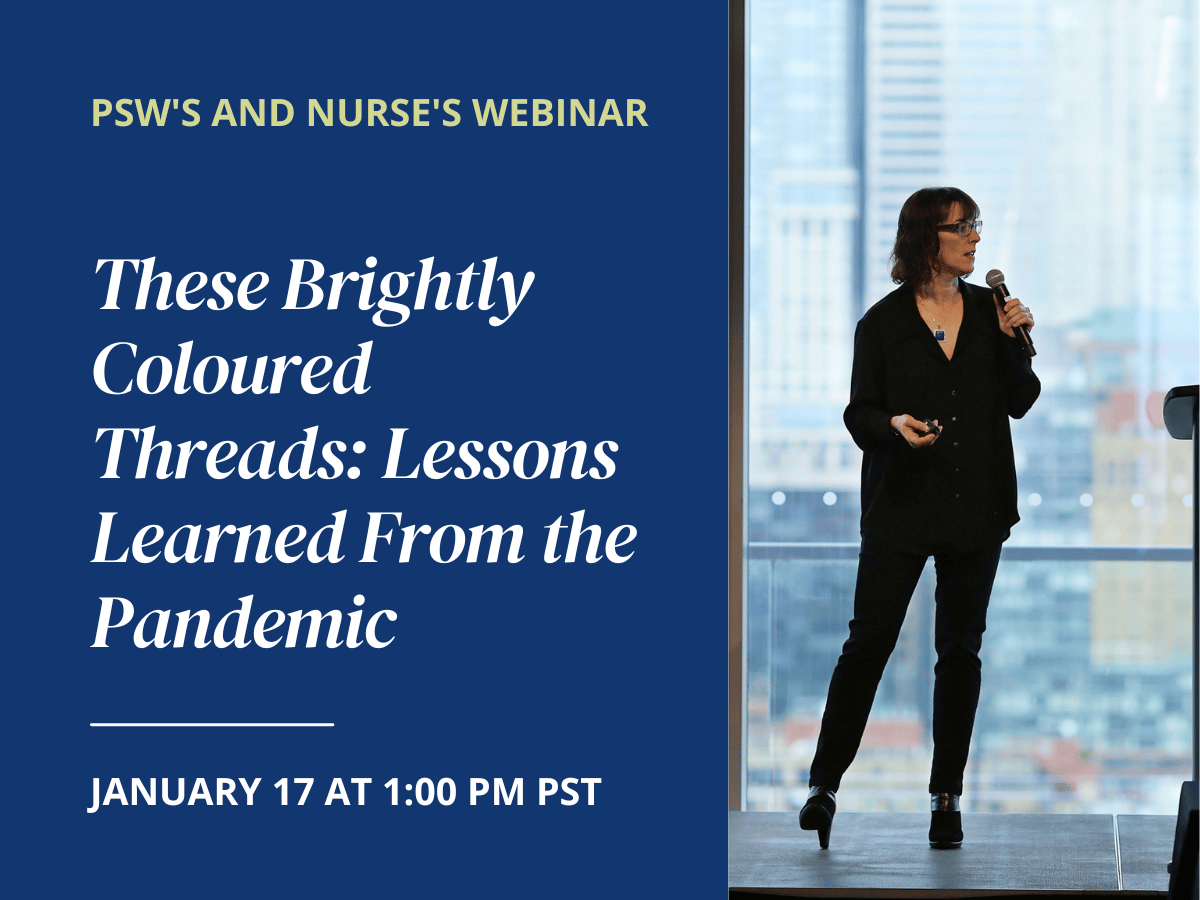 FREE WEBINAR SERIES Françoise Mathieu, "These Brightly Coloured Threads: Lessons Learned From the Pandemic"
As we begin 2023, many of us are trying to recover emotionally and physically from the strain and complex losses of the last 3 years. How can we move forward from the pandemic experiences? In this webinar, Françoise Mathieu discusses the "tapestry" of our experiences and ways to identify "these brightly coloured threads that […] we should carry forward." You are invited to learn ways to stay healthy and compassionate, process lessons learned, and take stock of your life to move forward.
*This webinar will not be recorded*
This webinar will discuss:
The key psychological impacts of the pandemic on Personal Support Workers
Describe the post-traumatic growth process and how it has been misunderstood
Apply the key learnings about compassionate care to support patients and their families.
REGISTER NOW 
**all fields are required. Form will not submit unless all starred (*) fields are completed. A successful form submit will bring you to a 'Thank you' page**