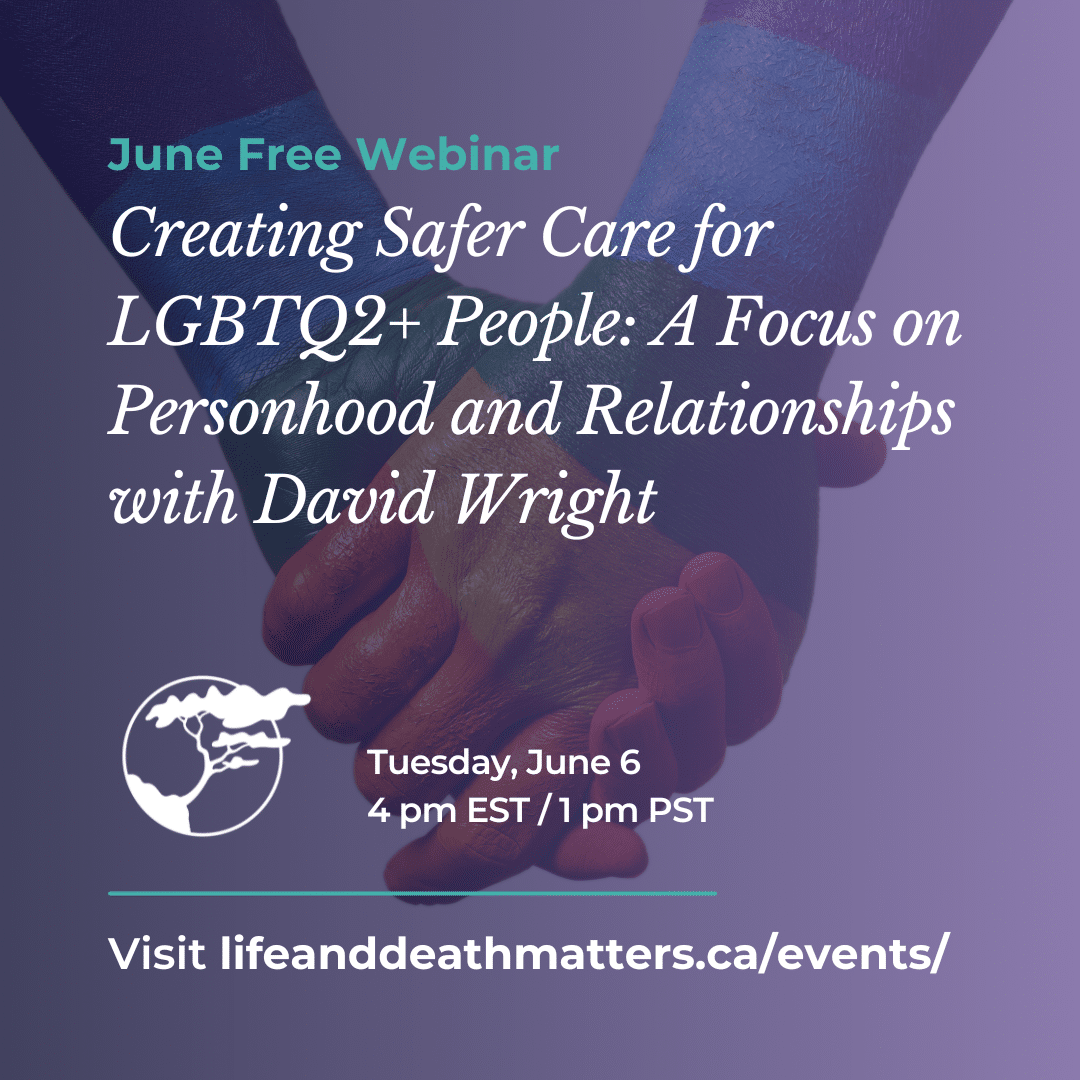 FREE Webinar – Creating Safer Care for LGBTQ2S+ People: A Focus on Personhood and Relationships
Seeking safe care for people who identify as LGBTQ2S+
People who identify as LGBTQ2S+ have a greater likelihood, as many other minority groups, of experiencing barriers in accessing care which is culturally safe and appropriate for them.  This session will identify some of the challenges these persons face and reflect on our care for those who are aging or dying and their families.
We will be joined by Dr. David K. Wright as he shares his stories, excerpts from research interviews, and links to educational videos. He will also speak from personal experience on the importance of providing culturally safer care.
Learning Outcomes
Broaden your awareness of some of the strengths, challenges and experiences of people who identify as LGBTQ2S+
Identify ways your workplace can recognize these experiences and provide culturally safe care.
Understand how personal and societal biases and values influence care and identify mechanisms to address these for yourself and your workplace.
Be a part of the conversation as we provide support for PSWs, Health Care Assistants, and Continuing Care Assistants.
Come connect with PSWs from across the country as we learn and grow together.