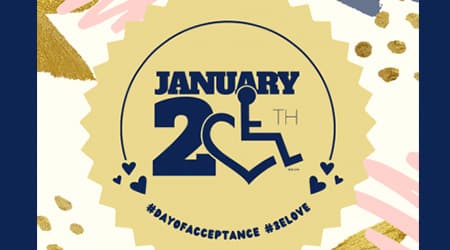 International Day of Acceptance 2023
January 20th is the International Day of Acceptance
"A force of nature, Annie refused to accept that her physical limitations should keep her from living the full, exciting, independent life that she wanted."
Read here about the grassroots of the day of acceptance.
Originally created by 3E Love, their International Symbol of Acceptance embraces differences, educates the unaware and empowers and unifies people of all abilities. They aim to educate and empower people to love and live their lives to the fullest no matter what they can or cannot do. People who are sick, injured, or disabled and who are dying have a right to be heard. To express their opinions, interests and goals.
Displaying the International Symbol of Acceptance is a one way that you can show your support!
How can you start the conversation about acceptance on January 20th?
Spread the hashtag #DayOfAcceptance on social media
Download/display this image