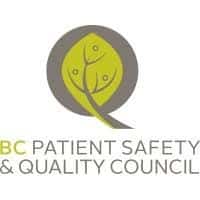 BCPSQC Quality Forum
The BC Patient Safety & Quality Council (BCPSQC) is holding their 12th annual Quality Forum on June 6-8 in Vancouver, BC!
This conference is a place to discuss challenges of improving health care and network with people who are also interested in improving health care! The Quality Forum welcomes health care providers such as physicians, nurses, and pharmacists, as well as patients, students, academics, and senior executives.
The Quality Forum will:
Ignite action and learning to improve quality of care
Create and strengthen relationships and collaboration across areas of care
Share effective strategies and practices to sustain and stimulate improvement in quality of care
Show how every voice matters to achieve high-quality care