Today Bill C-14 was presented to parliament.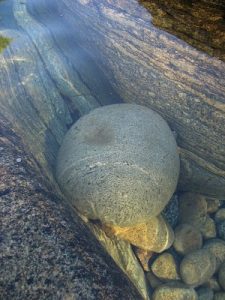 Today the Canadian Government introduced legislation to make medical assistance in dying legal. The facts about the proposed legislation can be found here.
People have asked what I think about Medical Assistance in Dying. I have not presented my thoughts openly on this topic, for a number of reasons. Tonight, I will respond to those who have asked, and I will share a few very personal thoughts.
April 14th. My reflection on Medical Assistance in Dying
In an ideal world it would be nice to not have this issue before us. But we do not live in an ideal world.
In an ideal world, people would have access to hospice and palliative care services, holistic person centered care would be available from time of diagnosis through to and following death. But we do not live in an ideal world.
In an ideal world, community would care for one another, people would not be lonely, and needs would be addressed from childhood on, fear would not exist. But we do not live in an ideal world.
In an ideal world, there would be funding to assist community to address sorrows and suffering. But we do not live in an ideal world.
In an ideal world, people would not struggle for air, pain would not saturate a person's being… but again, we do not live in an ideal world.
Ideal is defined as a standard of perfection or excellence, existing only in the imagination, not real or actual…  And this type of ideal does not exist.
So, for these reasons, I know that there are situations where medical assistance in dying is needed.
I understand that for many people, that this is not about the degree of suffering, but rather the desire to have control over how, when and where people die. I appreciate that as Canadian, North Americans, that autonomy is a most important value. And so, I am satisfied that this is what the Canadian people want.
For me, the lesson that I am forever having to learn, is to let go of control, and to allow life. I think that this may yet be one of my lessons in dying, to let go and let life – and death – occur.
Years ago I heard of a midwife in Australia who commented on the decision that some women were making to choose and plan a cesarean section in advance, preferring the surgery over natural childbirth. The midwife asked, "Have women lost confidence in their ability to birth naturally?" and in reflecting on that comment, I wonder, "Will we… or more importantly, will I have the confidence to die naturally?"
I understand the rationale for this new legislation. I understand the desire to want to choose.
And I will continue to hope that my living and my dying, will afford me the opportunity to go sweetly and naturally into that good night.
Kath
PS, another day I will write about the specifics of this legislation… there are a few things that I am especially glad about.
PPS, You are invited to share your thoughts and feelings here. Please be kind and respectful though. I have no space and time for turning this into a debate… the decision to allow Medical Assistance in Dying has been made. We now look ahead to developing and influencing policy to protect the vulnerable, those who want the service, those who don't, those who want to assist, and those who do not want to be involved in any way. How are we going to do that? And, as evening and night falls around you, what are your thoughts and feelings? What are your concerns as a person and as a professional? What do you worry about? What are you glad about? What process are you using for understanding and grasping this new legislation?
PPPS, I am honoured to have David Wright from the University of Ottawa provide a piece on Medical Assistance in Dying for the new text for nurses that we are working on. He is a gifted writer, and has done some great research on this topic.