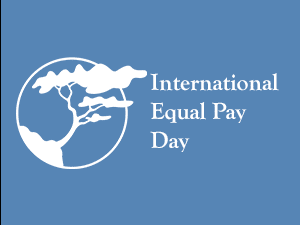 International Equal Pay Day
International Equal Pay Day was created by the United Nations to bring awareness to the wage gap between men and women that still exists to this day.
Women in health and care sectors experience a larger wage gap than any other economic sector – on average earning 24% less than male peers!
Transparency among peers is one way to help lessen this pay gap.
You can get involved in advocating for equal pay by clicking the Learn More button to go to the UN's page on International Equal Pay day to see their events and resources for this day.